I have been very remiss lately in keeping this blog updated and in thanking fellow stitchers for gifts recieved.
The first gift was of a beautifully stitched bookmark together with a gorgeous scissor fob, complete with a tiny silver frog to keep away frogs of the stitching type received from Josie as part of an exchange I took part in on the TWBB Rotation board.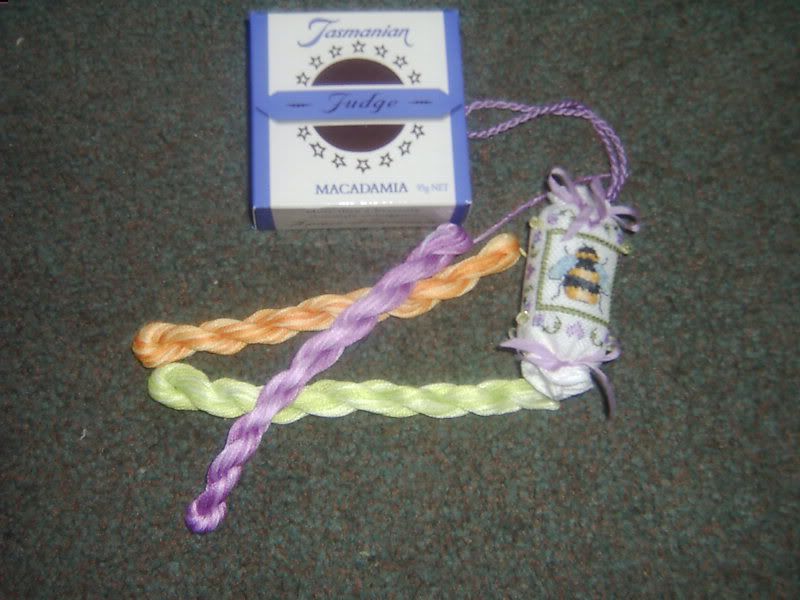 The second gift, also part of an exhange, was recieved from Melaine. The gift contained some very yummy fudge, some beautufully hand-dyed threads and a lovely scissor fob which had been expertly stitched (Sorry for the poor photo).
I unfortunatley forgot to take photos of the two parcels I sent as part of these exchanges so can not share photos of my stitching. I have been working away at Quaker Garden and hope to finish it tonight so fingers crossed tomorrow there will be a HD to share.