Well after all my stash enhancement that went on last month I thought it best to actually get on with some knitting.
Last night I completed this tri coloured scarf, the pattern for which was in the Spring / Summer Vogue Knitting Magazine:
And to celebrate finishing something I started this lacey rib scarf. The pattern is from the Scarves of Hope leaflet which I purchased along with the yarn from Fiddlesticks Knitting. I decided however to change the pattern slightly by the addition of a frill.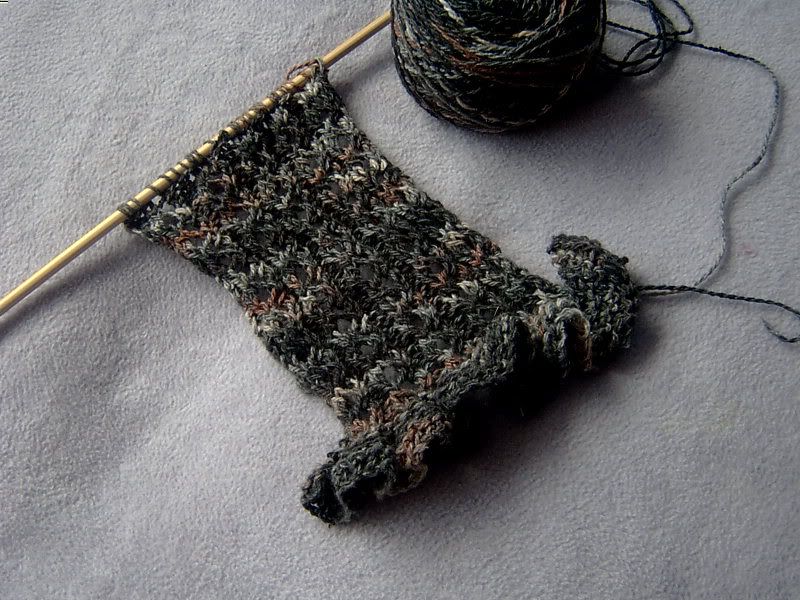 This afternoon I am going to attempt to start my first ever pair of socks. I may be gone sometime.